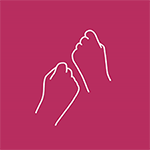 Our purpose is to help individuals and couples navigate their intimate journey and relationship. We educate our clients so that they may understand their sexual journey and experience freedom.
At jooux, deaf sexual wellness center, we understand that sexuality is a delicate topic for many people, especially when there is a large gap in Deaf sexual wellness services and interpreting training in sexuality. We seek to provide an encouraging and non-judgmental environment for clients to express their worries, needs, desires and fears, this could include painful moments and awkward adventures.
You want to feel empowered, educated, and valued – we understand. Our approach to coaching is warm, direct and empathic. We will work with you to cultivate a coaching experience that honors your authentic needs for your journey.
Together, we discover your own clarity and acquire resources & strategies that you need in order to create the life & relationships that best support you.
Topics we can assist with include:
Develop a better understanding of maintaining consensual relationships
Discuss a relationship in a supportive, non-judgmental environment.
Clarify and define needs and desires in sex and/or relationships.
Identify and develop authentic boundaries relationships of all styles.
Cultivate an authentic personal and consensual expression of desire.
Process an STI/HIV diagnosis or sexual challenge
Develop communication skills to resolve conflict, improve intimacy, & fortify sexual connections.
Ask questions, address your wellness goals, and receive general sexuality and healthy relationships education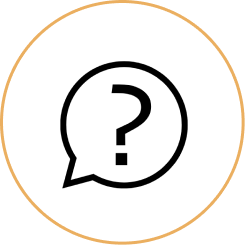 Who Is It For/Why Would I Need or Want A Sexual Wellness Coach?
A sexual wellness coach guides a person in sexual development, skill and/or healing using tools of instruction, exercises and coaching. In the process, a coach can help you access natural skills and ability that may be dormant. Additionally, by releasing the sensations and suffering in the body, you can create healthy safe sexual relationships. You can learn to trust and connect on deeper levels. 
How Do Sexual Wellness Coaching Service Work?​
We offer in person 1:1 coaching sessions online. All sessions are trauma-informed and you set the pace. Through inquiry, embodiment, reflection, education, practice, and presence you can change your sexual reality to one that you love and respect. We are here to guide you with regular sessions. Private sexual wellness coaching is a secure, non-judgmental space that is available to meet your busy schedule with sessions conducted via videophone or Zoom video call. During your regular sessions, you will also receive customized resources to support your next steps in your journey.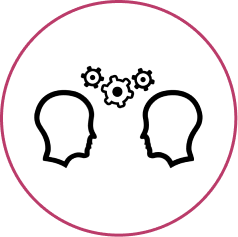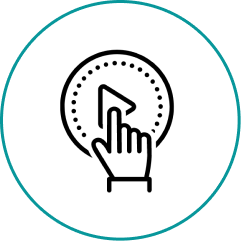 I'm interested! How do we start?
The first step of this journey is a 30-minute Discovery Connect. We will talk about what your life is like at current, your interest in coaching, and the services we provide as a coach. On this call, we will both explore whether we are a good fit for one another. This process requires that we both invest time and energy, and the $25 session fee is representative of this exchange. (For potential teen clients, this call is typically with the parent(s) or caregiver(s). Please reach out if I need to clarify further.)
We ask that if you are unable to make your appointment for any reason, you give us 24-hour notice as otherwise we reserve the right to charge for the appointment in full.
We use a sliding scale pricing model and it takes all of us to make this system work!
This means that you select what option is available to you and those who are able to pay more, do so! This then provides access to sessions for anyone who might otherwise be excluded.
We trust your judgment when it comes to selecting the option that works best for you and if you have any questions, feel free to contact us. We can also cover any queries in our initial call. We are committed to finding a solution that works for you!
We also offer a payment plan and package pricings. For more information or to book a session, please reach out using the forms provided below, the contact form on the site, or by sending an inquiry to hello@jooux.com.
What is Sexual Wellness Coaching NOT for?
Treating complex trauma
Treating mental health conditions like anxiety, depression or other conditions, though people engaging in treatment for these may find wellness coaching to be a supportive additional resource
Diagnosing a medical condition (Resources coming soon)
Substituting for sex therapy when therapy is indicated
Disclaimer: We are not licensed therapists or medical doctors and one-on-one educational sessions should not be used in place of such services. Referrals will be made to the appropriate professionals whenever such services would be beneficial to you. One-on-one educational sessions do not ever involve any nudity, inappropriate touching, or sexual activities and requests for such will be denied.
Confidentiality: Anything you share with us remains confidential. This means that all personally identifiable information stays between us, me, and anyone you decide to share it with. If you have questions about this, please don't hesitate to ask them.